Your Kinsa Smart Ear thermometer should always be kept clean and properly stored after each use to ensure accuracy so it's ready whenever you need it.
We recommend using a cotton swab with alcohol and gently circling it around the inner sensor area at the tip of the Smart Ear. Be sure to clean the inner flat surface of the sensor - not just the rim.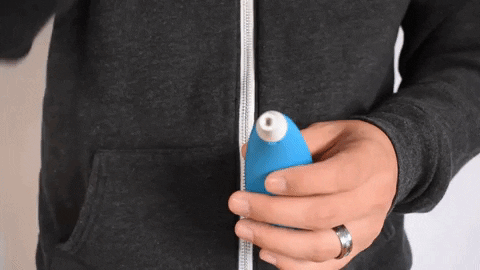 Never submerge your Kinsa or put it in boiling water or a dishwasher. Keep the protective cap snapped onto the top of the thermometer when not in use to protect the tip from damage.
Avoid leaving your Kinsa in direct sunlight or in a really cold place like a freezer. We recommend storing it safely in a medicine cabinet, drawer, or even throwing it in your suitcase when you travel.