Your Kinsa QuickCare smart thermometer should always be properly stored and kept clean after each use so that it's ready to use whenever you need it. After all, who'd want to use a crusty thermometer?
You can clean your Kinsa QuickCare with mild soap and water. To sanitize further, use 70% alcohol to thoroughly clean the entire thermometer.
Do not use alcohol with a higher concentration than 70% as this may permanently damage the thermometer. In particular, using an alcohol concentration higher than 70% can result in a cloudy or discolored display.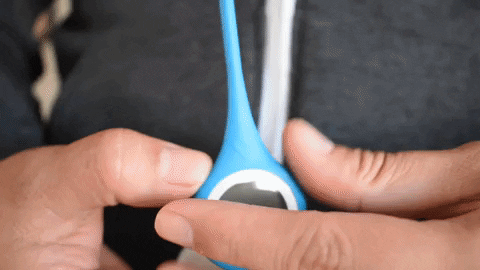 Never put your Kinsa in boiling water, a dishwasher, or under a running faucet.
If you're using the Kinsa QuickCare to take rectal readings, we recommend only using your QuickCare for this purpose, and not for taking oral and underarm readings too.