Reading this in your Kinsa app? To follow this guide more easily, we recommend you open this website on another browser or device: kinsa.help/NoKinsa
Did you know you can contribute your temperature data to our HealthWeather map even without a Kinsa thermometer? Please download the free Kinsa app and enter your temperature manually. Thank you for helping us improve our country's ability to detect outbreaks and stop the spread of illness!
Follow the steps below to use your Kinsa app with any non-Kinsa thermometer:
Download the Kinsa app from getKinsa.app
Open the Kinsa app and follow the on-screen instructions to sign-up or sign into your free Kinsa account. Be sure to create profiles for each member of your household.
After your account is set up, tap the profile of the person whose temperature you will take.
Use your non-Kinsa thermometer to take their temperature. Remember this reading for later.
Open the Kinsa app again and tap the ⨁ button the bottom right corner of the app.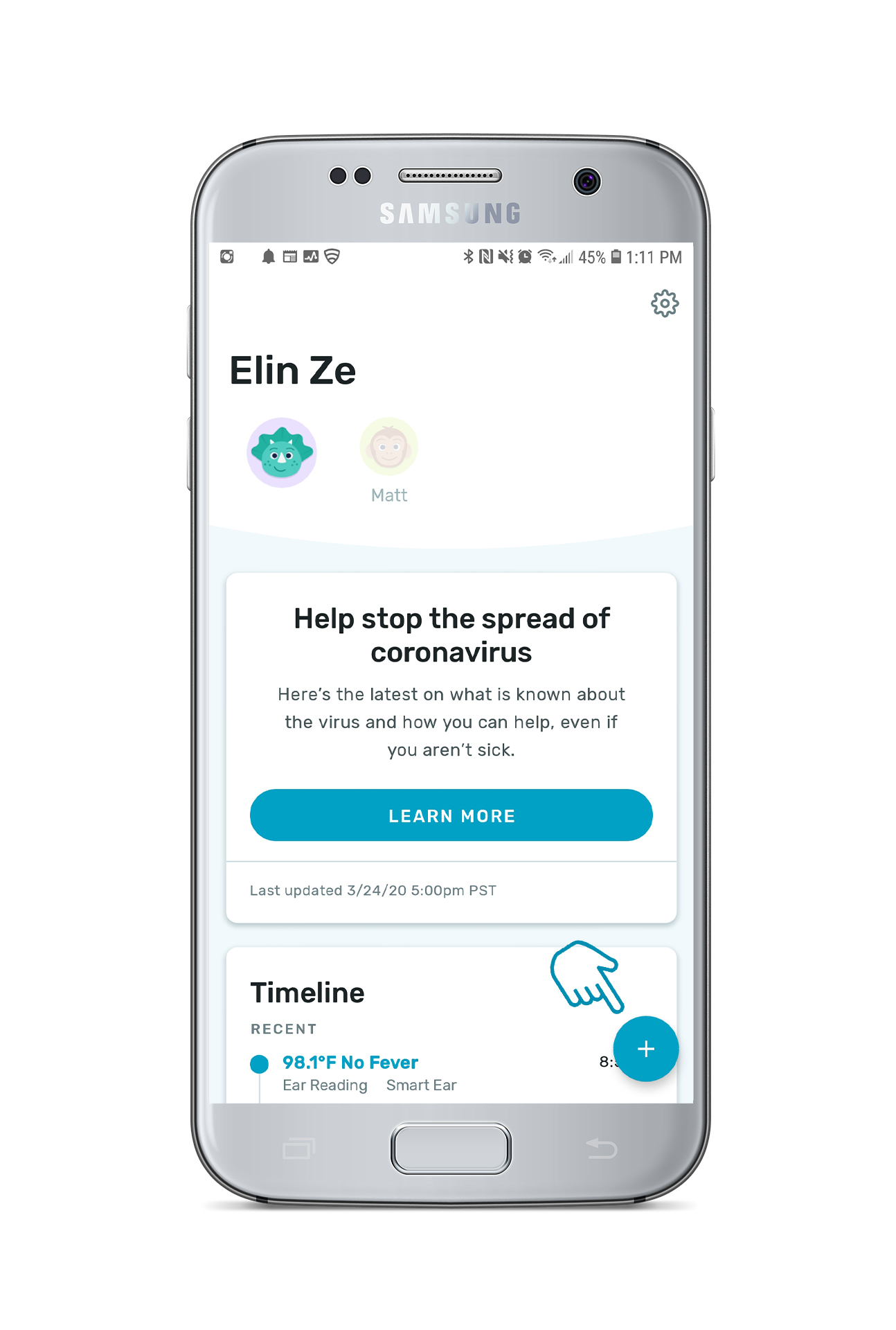 Tap TEMPERATURE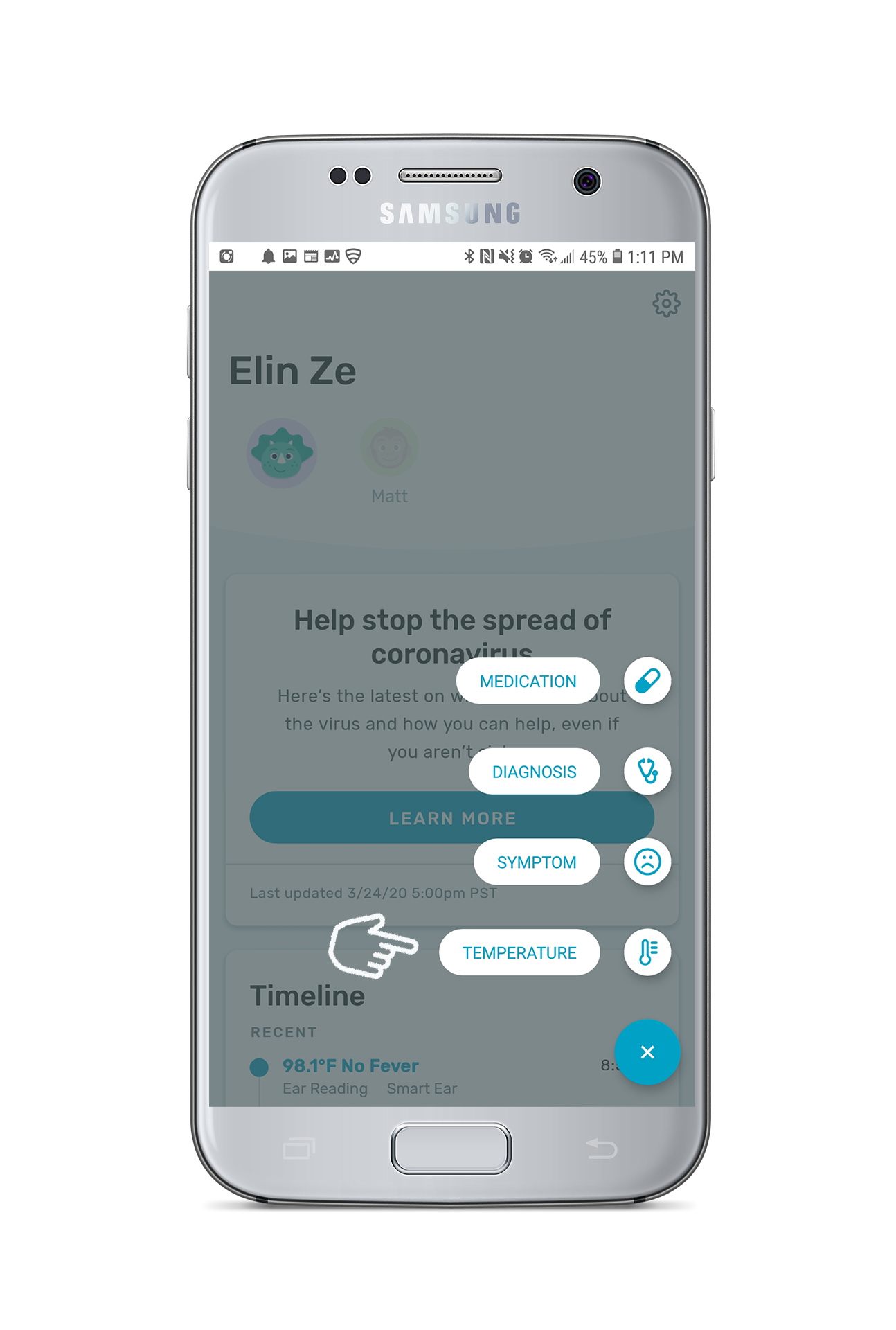 Drag the blue dot on the color bar to match the temperature reading you took.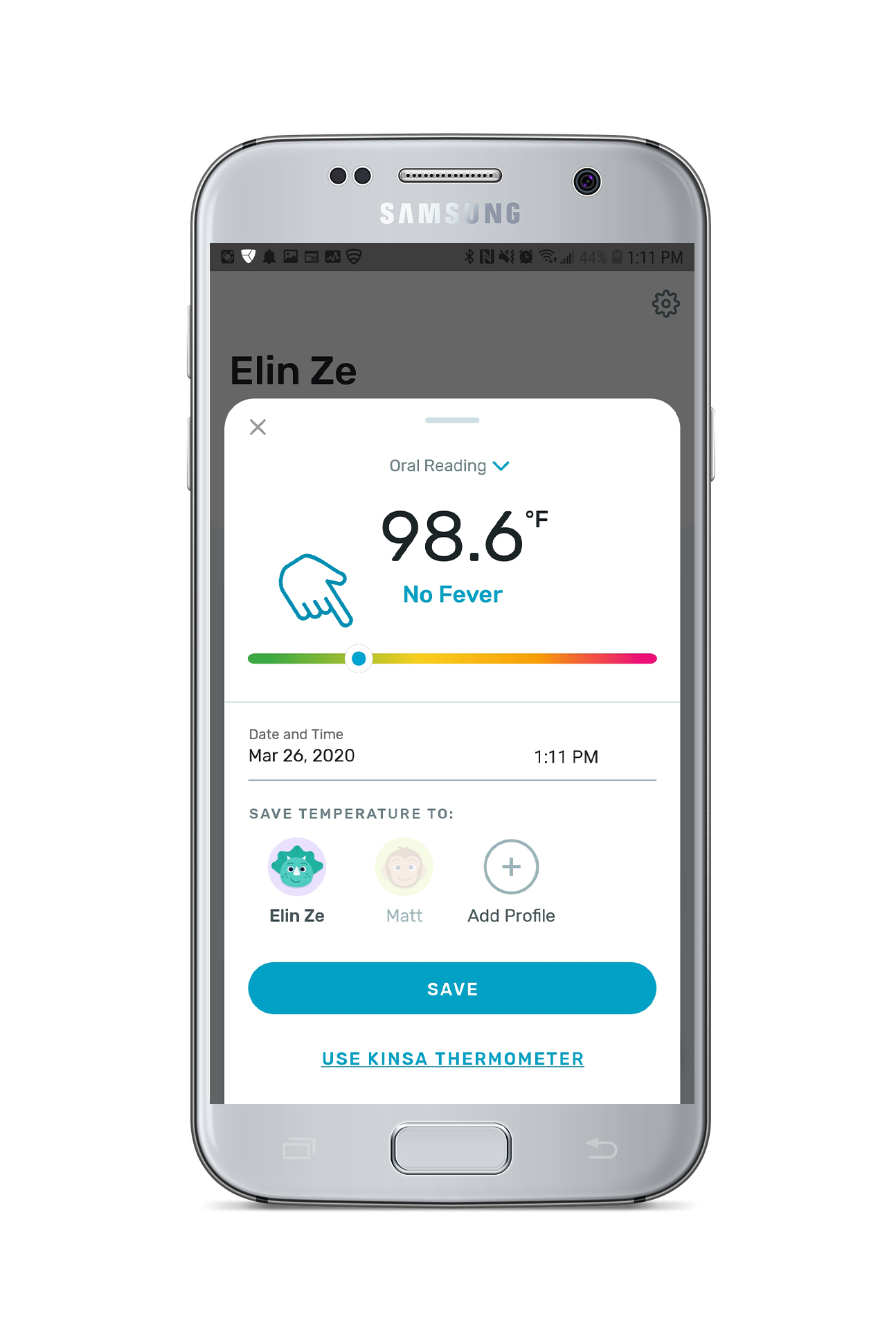 Tap the blue SAVE button.
You're done! Your temperature reading has now been logged in your Kinsa app.