Reading this in the Kinsa app? To follow this guide more easily, open this website on another browser or device: kinsa.help/AcceptPrivacy
Please use this guide if you are stuck at the Privacy Policy screen or experiencing trouble while signing up.
If you haven't already, you will need to make sure that the pale, checked circle in the bottom left of the screen has been tapped and darkened to accept the Terms and Conditions before proceeding.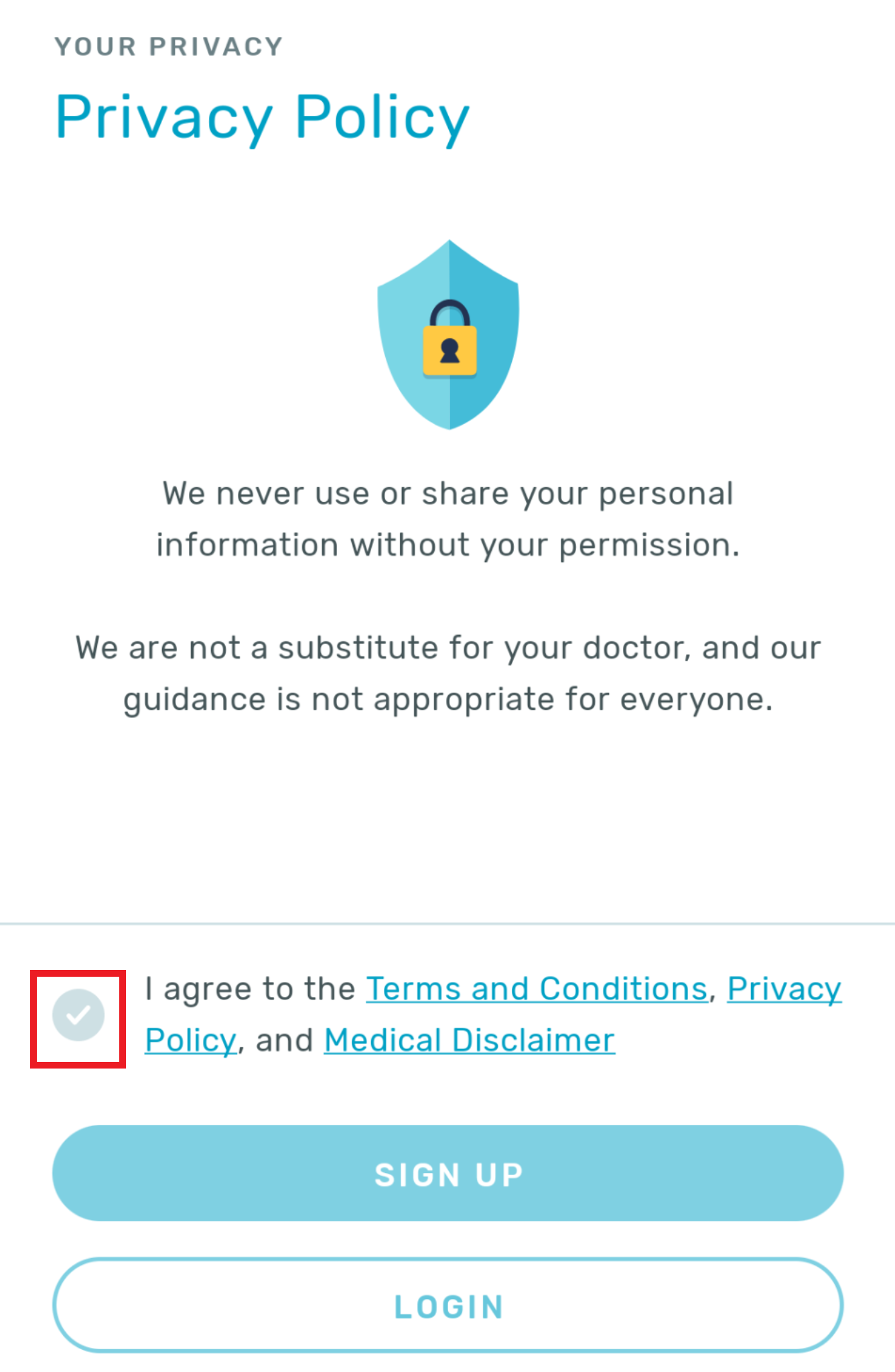 After tapping the pale checked circle, the checked circle will change to a darker color along with the buttons at the bottom of the screen which will allow you to proceed with the app setup.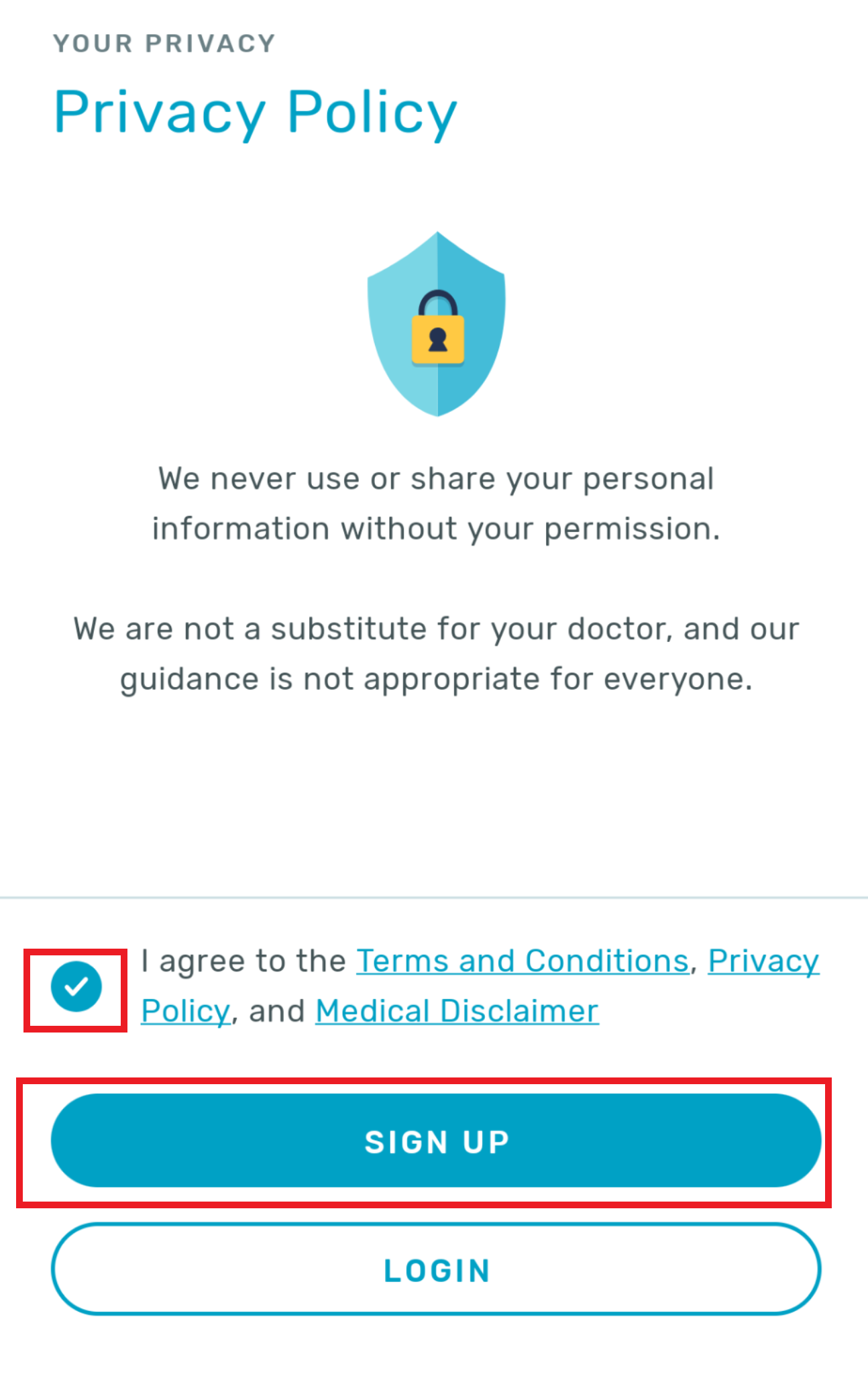 However, if tapping that pale checked circle doesn't solve the problem for you, please click "Get Help" in the bottom right corner on this screen and send us a screenshot of where you are getting stuck and we will be happy to help you get set up!