Reading this in the Kinsa app? To follow this guide more easily, open this website on another browser or device: kinsa.help/ChangeType
The Kinsa QuickCare thermometer can take oral, underarm, or rectal readings. Please use this guide if you need to change the reading type for a temperature reading.
1. Open the Kinsa App
2. Turn on your Kinsa thermometer and wait for the screen below to pop up.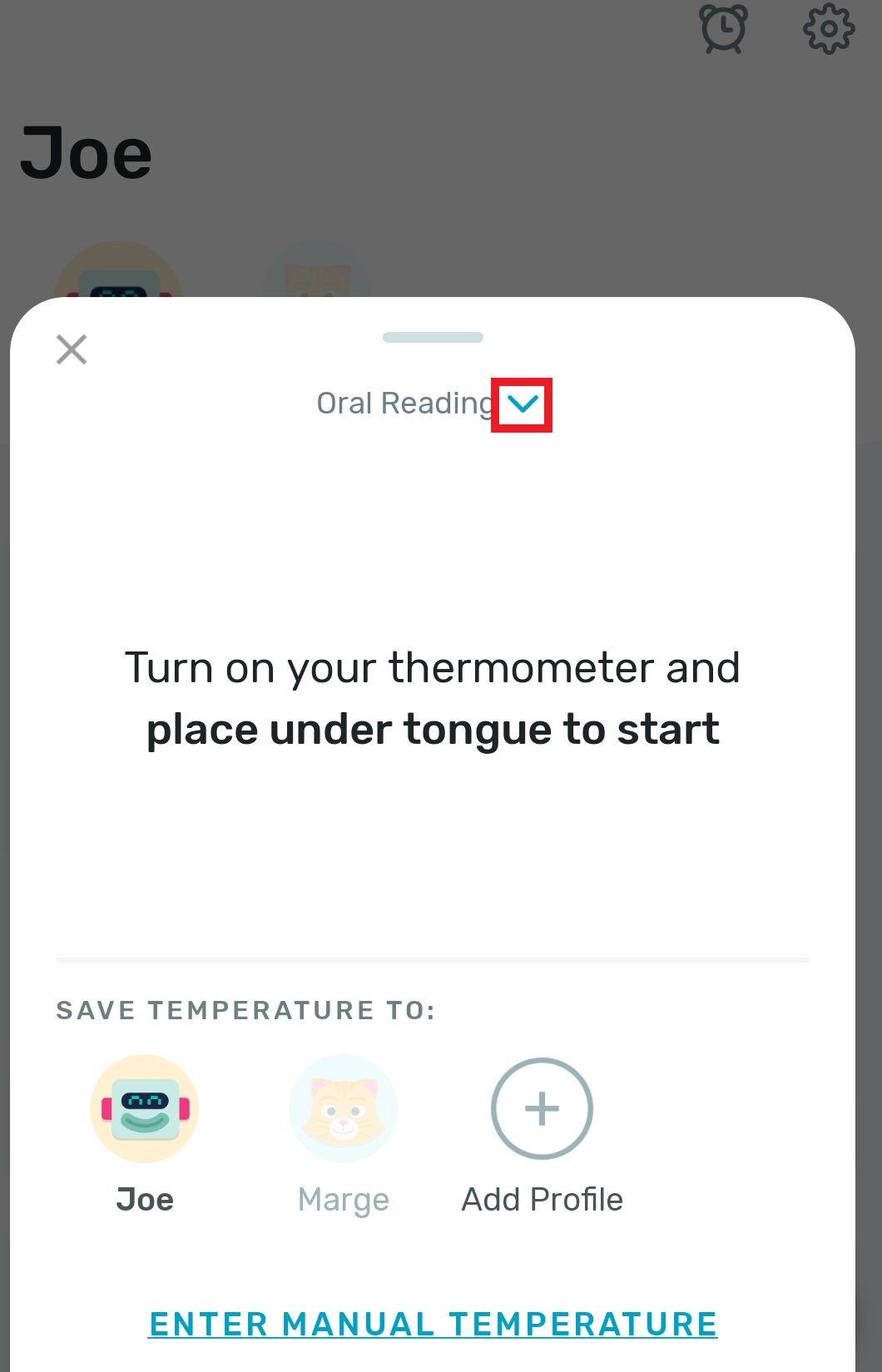 3. At the top of the pop up screen you can tap on the down arrow at the very top and a drop down menu will appear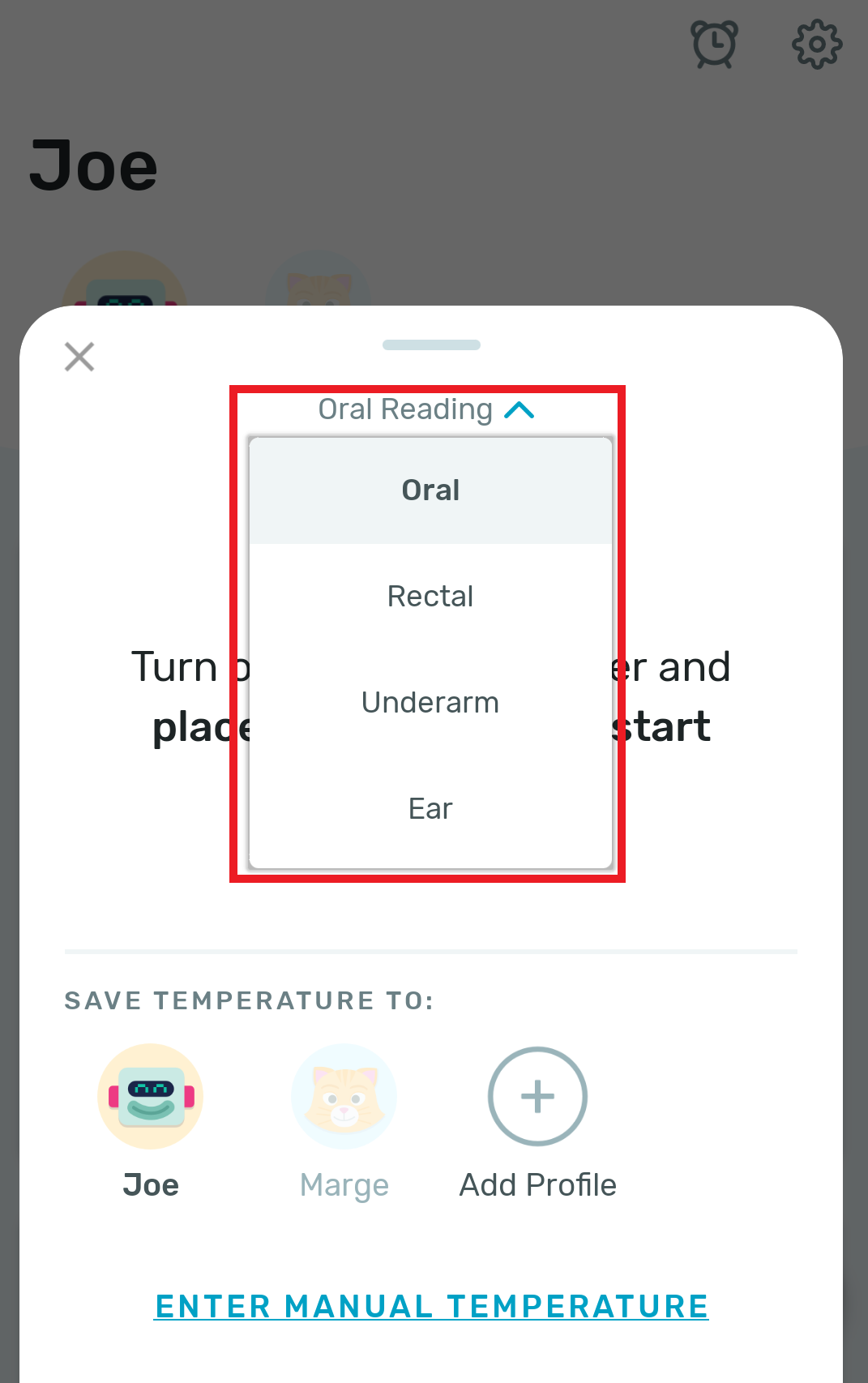 4. Select your desired reading type and take your temperature.
Note: You can also change the reading type after a reading has been taken using the same drop down menu.