Reading this in the Kinsa app? To follow this guide more easily, open this website on another browser or device: kinsa.help/ellie
Not only is Ellie the Elephant adorable, but she also helps little and focused on the bubbles, during temperature readings. Note Ellie only appears when using your QuickCare thermometer.
Here's how to bring up Ellie in the app:
1. Open the Kinsa app
2. Tap on your child's profile at the top of the app.
3. Tap the blue and white ⨁ button in the bottom right corner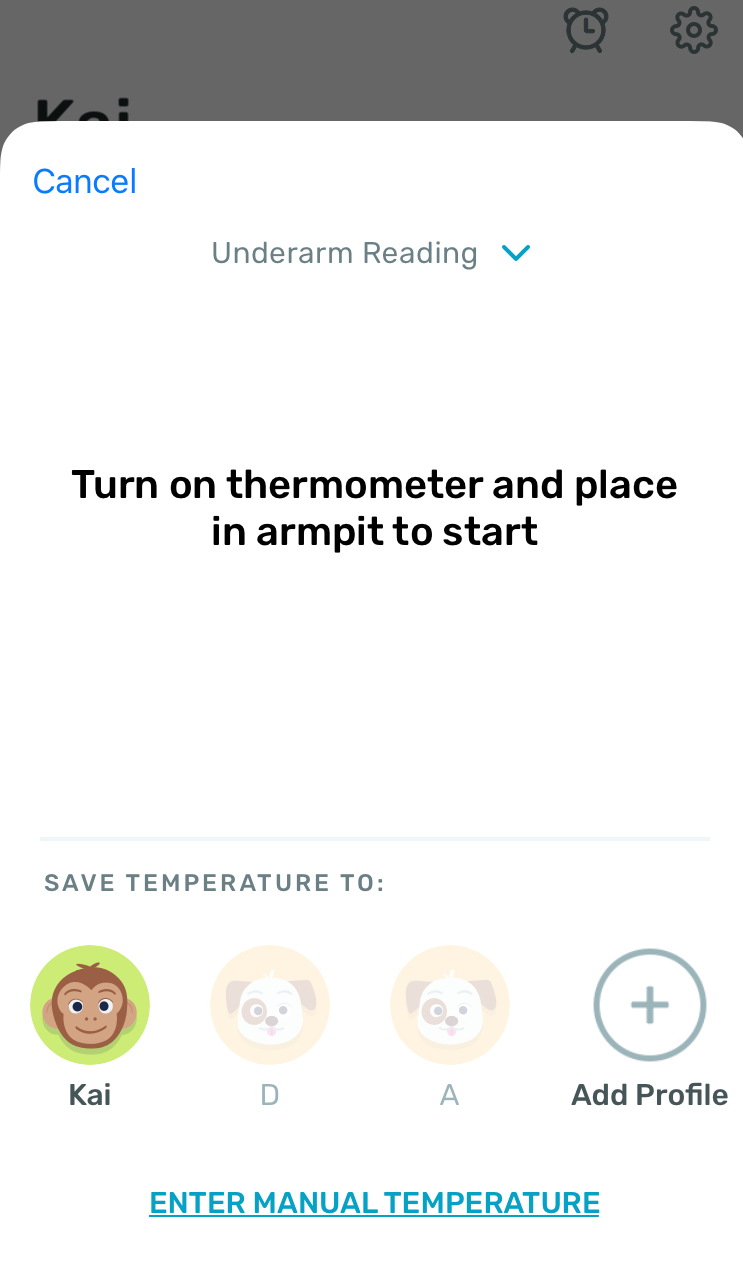 4. Turn on your QuickCare thermometer to start taking your child's temperature, and Ellie the Elephant will pop up automatically!