After setup, Kinsa thermometers immediately send new readings to your Kinsa app when your phone is in range. But when your phone is out of range, your Kinsa thermometer will hold new readings in memory until your phone is back in range again.
When that happens, and if you have more than one profile set up in your Kinsa app, follow this guide to assign those new readings to their correct profiles.
For this guide, we have three example profiles: Mom, Dad, and Alex.
1. Grab your phone and open the Kinsa app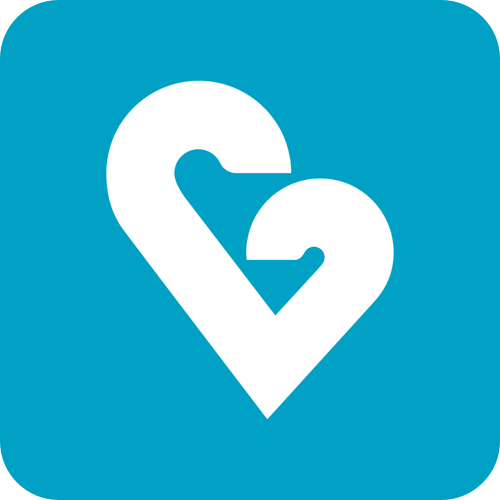 2. If your Kinsa thermometer is powered off, push the button to turn it on.
3. A new Are these Alex's temperatures? card will appear with a list of new readings to assign.
If all of these new readings belong to Alex, just tap YES and you're done!
But if these readings belong to more people, tap SELECT TEMPERATURES
4. You'll see a new New Temperatures screen where you can assign new readings to different people. If you've been taking a lot of readings, you may need to scroll down to see them all.
5. Uncheck the circles for the readings that belong to Mom and Dad, so the remaining checked readings only belong to Alex.
6. Tap Alex's profile image, then tap SAVE. Those readings are now in Alex's profile.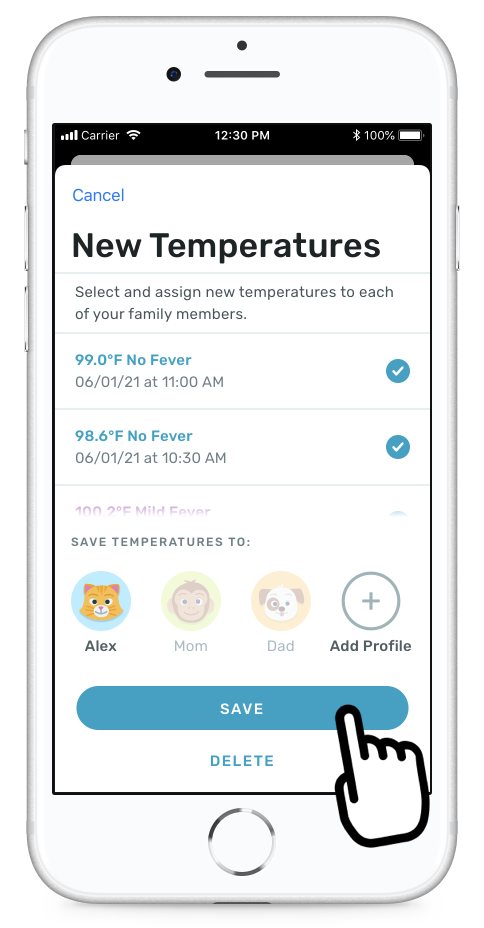 7. For the remaining readings, go back and add checkmarks for Mom's readings, tap on Mom's profile, then tap SAVE again. Repeat for Dad's readings too.
8. If there are readings that you don't want anymore, add a check mark to them, then tap DELETE.
9. Repeat Steps 7 and 8 until all the readings have been assigned or deleted.